Monogatari Series: Second Season

details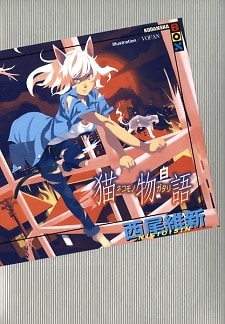 Monogatari Series: Second Season
8.9

/

10
Genres:
Comedy, Mystery, Drama, Vampire, Supernatural
Description
This is a story. A story about choices and consequences, confessions resulting in love and rejection, and decisions leading to sacrifice and tragedy. Koyomi Araragi's decision to save a blonde vampire and meddle with the supernatural resulted in his death as a human and rebirth as a monster. But this was only one of the countless tragedies and choices that Koyomi would be faced with, and he is confronted with the fact that his seemingly unshakeable and hard-earned relationships do not last. As strange oddities continue to manifest in the world around him, he is faced with impossible choices—to sever his ties with those he loves, or eternally remain a part of the world of monsters and apparitions and watch the world crumble as a result. To accept or reject a confession, and sacrifice his all for the sake of others. However, both of these paths could lead to tragedy and farewells. This is a story. A story about Koyomi Araragi coming to realize the consequences of his choices.
The series was published in English by Vertical Inc: first with Nekomonogatari: Shiro as Nekomonogatari (White): Cat Tale on February 27, and Kabukimonogatari as Kabukimonogatari: Dandy Tale on May 29, 2018. Hanamonogatari, Otorimonogari, Onimonogatari, and Koimonogatari have also been licensed.