Lone Wolf & Cub

details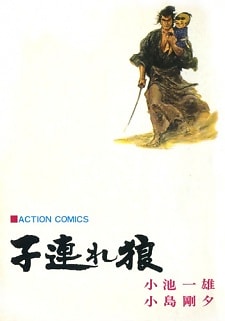 Kozure Ookami
8.65

/

10
Genres:
Action, Historical, Samurai, Seinen
Description
Ittou Ogami has very little left to live for. Though once the Shogunate's chief executioner, his name is left in ruins after being framed for treason by the treacherous Yagyuu Clan, seeking to steal his position of power. His misfortune does not end here, however; they culminate in the brutal murder of his entire family, including his wife Azami, with only his child Daigorou still left alive. With dishonor upon his head and his beloved wife in the grave, Ittou takes up a new mantle as an assassin for hire. Alongside his young son, Ittou wanders the country in search of revenge, with only the complete destruction of the Yagyuu Clan on his mind. As he travels the land, the number of his successful assassinations quickly grows, and soon the moniker of "Lone Wolf and Cub" becomes infamous across the land as the choice assassin to get the job done right.
Kozure Ookami was published in English as Lone Wolf & Cub initially by First Comics in 1987 as a monthly comic book sized series featuring cover illustrations by many renowned comic book artists such as Frank Miller. Each issue contained around 64 to 128 pages, but publication was cancelled at 45 issues after the company's shutdown in 1991. Dark Horse began republishing the series in traditional tankoubon format form September 12, 2000 to December 24, 2002, as well as in 2-in-1 omnibus volumes from May 22, 2013 to April 26, 2016. In 2001, Dark Horse's edition won the Eisner Award for the Best U.S. Edition of International Material. The manga was also published in Brazilian Portuguese by Panini Comics/Planet Manga from December 2004 to April 2007, and began republishing in December 2016. The series has been adapted into multiple live-action films, television series, and stage plays.